Partnerships
---

Airborne Technology Centre develops new composite technologies for the Airborne group. Airborne develops and produces composite components for high-end markets such as the aerospace, oil & gas, machine building and maritime sector. Airborne has locations in the Netherlands and Spain.
---

Airbus is a leading aircraft manufacturer with the most modern and comprehensive family of airliners on the market, ranging in capacity from 100 to more than 500 seats. Over 9,500 Airbus aircraft have been sold to more than 300 customers worldwide and more than 6,000 of these have been delivered since the company first entered the market in the early seventies. Airbus is an EADS company.

The TAPAS collaboration projects will demonstrate the design techniques, manufacturing and assembly processes of continuous fibre reinforced thermoplastics and prove the applicability of the material to large primary aircraft structures. The project is an integral part of the Airbus R&T plan and we support the opportunity to work with Dutch industry, research institutes and universities on this key technology for the future.
Sensitive to its position as an industry leader, Airbus strives to be a truly eco-efficient enterprise. To that end Airbus is the first aeronautics company in the world to have earned the ISO 14001 environmental certification for all production sites and products for the entire life cycle. Airbus seeks to ensure that air transport continues to be an eco-efficient means of transport, delivering economic value while minimising its environmental impact.
---

CoDeT B.V.
CoDeT exist as Engineering Service since April 2008. The company specialises in the development of analysis and optimisation software for CAE environments with special emphasis on the large-scale analysis and optimisation of composite structures. Current development projects include:
Large-scale industrial design of composite laminates for aerospace structures (funded by large Aerospace Companies) with focus on steered fibre placed structures with improved structural performance and lower weight.
Design, manufacturing and testing of morphing leading edges with steered skins.
Development of a large-scale and novel topology optimization solver.
Development of real time structural health monitoring (SHM) systems using state of the art wireless sensors.
European partnership in project consortia is a recent activity.
---

Dutch Thermoplastic Components specializes in production of advanced thermoplastic composite parts for aerostructures applications. Engineering, manufacturing and complete inspection of flying parts are performed in-house.
---

Fokker Aerostructures designs, develops and produces structures for the aerospace and defence market. Thermoplastic composites are Fokker's main technology innovation area.
---

KE-works

KE-works specializes in the optimization of engineering processes in product development. The company is active in the aerospace industry in the Netherlands. KE-works was founded in 2008 and is a privately owned SME. The company started as spin-out from the Delft University of Technology in the fields of systems engineering and knowledge based engineering applied to aircraft design & engineering.
KE-works is driven by a vision where design & engineering are centered on a multidisciplinary control room, where highly integrated and automated design & engineering processes enable a multidisciplinary project team to evaluate possible design options in real-time.
KE-works provides automation applications and consultancy. The main product is KE-chain, a workflow platform developed especially for engineering processes. KE-chain enables customers to change faster and document better: it provides flexibility and efficiency in the product development process with respect to changes, collaboration, concurrency, and traceability of the design rationale and history.
---

Kok & Van Engelen designs, develops, produces and repairs composite structures for various markets. R&TD is being performed among others in the field of Resin Transfer Molding and the welding of thermoplastic composite materials. 

---

The National Aerospace Laboratory (NLR)
The National Aerospace Laboratory NLR in the Netherlands carries out, amongst others, research into the development and manufacture of high performance composite structures. The NLR has specialists and facilities enabling the development of composite structures under one roof: from initial, conceptual design to prototype manufacturing, testing and certification.
---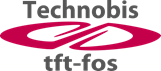 Technobis Fibre Technologies is specialized in the development and supply of high speed / multi sensor fibre interrogator modules and sensors.
---

TenCate Advanced Composites develops and manufactures composite materials for space and aerospace industries and industrial applications. TenCate Advanced Composites has manufacturing sites in Europe and North America.
www.tencateadvancedcomposites.com
---

Delft University of Technology has the Faculty of Aerospace Engineering which is the largest Aerospace faculty in Europe. All the aspects of the aircraft and spacecraft systems are being educated and researched. The chair Design & Production of Composite Structures (DPCS) has a long history on thermoplastic composites. It started in the 1980's with the development of rubber forming. DPCS is working together within the TAPAS project with the chairs System Engineering & Aircraft Design (SEAD) and Air Transport and Operations (ATO).
---

University of Twente is an innovative, internationally oriented research university. Research is mainly of a fundamental-strategic nature: it focuses on issues which break fresh scientific ground and, at the same time, respond to needs in society.
One of the research topics of the Applied Mechanics group within the Faculty of Engineering is the optimization of large complex (composite) structures and the analyses of material behaviour due to dynamic loading.